Hello All,
 Just a note… to announce my retirement.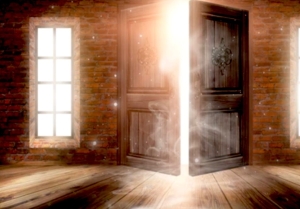 Not from music per se, but from the "business of music."
After close to 34 years working simultaneously in the "business side" of music, and still playing… and coming up on 50 overall in music thus far (best as I can figure anyway), I have divested my interest in VJ-Pro and Lodestar Entertainment's music video promotion division, and am jumping the desk.
I started in this odd niche of our industry as a side gig in 1988.  Something to feed the bulldog when I wasn't touring.  Who could have imagined that it would have become a benchmark and legacy model on its own.  As such it has been a great and grand adventure working with so many of you all over these many, many years, and it has always been my distinct pleasure to have contributed to the success of so many in whichever fashion I have been able.
As the founder and primary driver of this wonderful "magic bus" it's time for me to pass this on to the younger talent, who I know have the vision, ability and "chutzpah" to next take the wheel.  Know that I have no doubt that this new management for Lodestar and VJ-Pro will undoubtedly live up to your rightful expectations of top shelf service, transparency and nothing short of excellence.  Those have always been my priorities. Provide the best you can… so you can expect the best in kind.  So I have passed the baton to those who I believe will continue to meet that standard.
More details on that later…
As is always the case in this business, no one of course is ever "done."  Most of us are horrid to mediocre golfers at best (come on… admit it!), we seem to have an endemic death touch when it comes to gardening, and fishing is… well, for me at least… about as exciting as watching paint dry on a fire hydrant.  My tenure as a musician and artist of course will likely never end.  Rock and roll is a condition, not an option.  I have a few irons in the fire and fun within my sights for the next chapter, although swallowing live bees in front of crowds of 60,000 fans is, I am sad to say to those that enjoyed watching that sort of a thing… off the menu.  Undoubtedly I will see you all around in one fashion or another in the fray.  And for those who are perhaps a bit unsettled at my stepping back from the helm, know that I will still be consulting on Lodestar's strategic relations, and I will remain on call to assist where needed.
To paraphrase Morris Levy (founder of Roulette Records, for those too young to recall), who legend has it once said "It used to be a beautiful business," I have to disagree.  It still is, Sir… it still is.
My warmest regards,
Doug Howard
http://www.doug-howard.com/wp-content/uploads/2017/03/DHsig2.png
0
0
Doug Howard
http://www.doug-howard.com/wp-content/uploads/2017/03/DHsig2.png
Doug Howard
2023-01-11 21:26:26
2023-04-05 18:02:19
"Say goodnight, Gracie"